Orienteering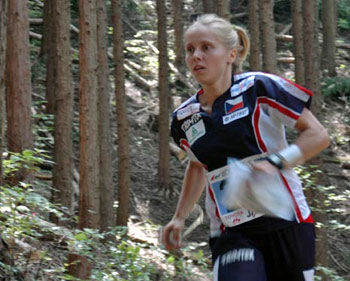 Orienteering since 1987
As a child I used to be often ill. My mum was trying to find a suitable health promoting activity for me and found orienteering. I ran my first orienteering race in 1987, 9 years old. It did not take long time to get hooked. The whole family started to spend weekends traveling to orienteering races. I became member of SKOB Ostrava, a club which I still represent when I compete in Czech republic. At the age of 14 I already belonged to the best runners in Czech republic in my category. In 1995 I was selected to represent Czech republic at Junior World Championship for the first time. It was a bit surprise but my team won the relay competition with me on the last leg. I was 16 years old.
1998
In 1998 I got a chance to join the Adult National Team and ran all World Cup races, still junior by age. I finished 24th in the overall World Cup. At the same year I also managed to win Swedish Championship long distance in D20 and overall Junior (Silva) Cup as well. I was member of Swedish club IFK Lidingö from Stockholm which helped me in many ways. I also got a bronze medal at JWOC (long distance). It must have been a very busy year for me. I guess, I ran about 70 races. A very successful year, but I am not sure that I was glad enough and enjoyed my good results at the time.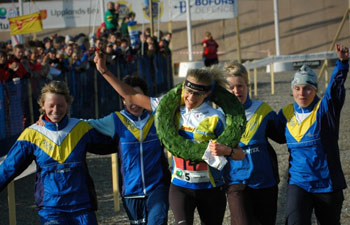 1999-2001
In 1999 I moved to Borlänge, started to study at Dalarna University and changed club from IFK Lidingö to Domnarvets GoIF. The reason for moving to Borlänge was "orienteering university" offering good conditions for combining studies and training. The first year in Domnarvet was very successful. We won Tiomila, Spring Cup, Rånässtafetten and some other relays. I also finished third at Swedish championship, middle distance. However, I was not very happy about my results and my life in general. I think I had too much too take care of. I was never quite sure how long the Immigration Board would allow me to stay in Sweden and how I would finance my stay. After WOC in 2001 I decided to take a break and focus on other things.
2002-2004
In 2002 I started to compete in adventure racing, changed the way of my training and competed in orienteering only sporadically. I gained a lot of unforgettable experiences. However, at the end of 2004 I started to long back to orienteering.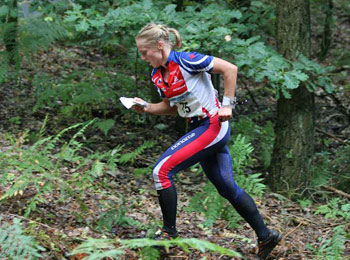 Comeback in 2005
In 2005 I was ready for comeback. I was selected for WOC in Japan and since 2005 I have participated in WOC every year. My dream is to take a medal at a World Championship. Since 2005 I have been slowly improving and now I believe that my dream is realistic. My best results so far are 6th place at WOC 2010 sprint and 5th at EOC 2010 long. Even if orienteering is also my job (I work as an orienteering coach) it is also a great fun and I enjoy both my training and my work a lot. I am still able to find areas where I can improve and that which motivates me to keep on training and competing.
My results and photos at WorldofO
My results:
2012
World Championship - Switzerland: 6th long (map)
World Championship - Switzerland: 8th relay (map)
Swedish championship - 2nd long (map)
Swedish championship - 2nd ultra-long (map)
2011
World Championship - France: 2nd relay (map)
World Championship - France: 4th long (map)
World Championship - France: 10th sprint (map)
Jukola: 1st with Domnarvets GoIF (map)
Swedish championship: 3rd long (map)
Swedish championship: 3rd middle (map)
2010
World Championship - Norway: 6th sprint (map)
World Championship - Norway: 10th long (map)
World Championship - Norway: 6th relay (map)
O-Ringen 2nd
European Championship - Bulgaria: 5th long (map)
European Championship - Bulgaria: 19th sprint (map)
European Championship - Bulgaria: 4th relay (map)
2009
World Championship - Hungary: 9th long (map)
World Championship - Hungary: 14th sprint (map)
World Championship - Hungary: 5th relay (map)
World Cup 9th overall
2008
World Championship - Czech republic: 8th long
World Championship - Czech republic: 9th sprint
World Championship - Czech republic: 5th relay
Jukola: 1st with Domanrvets GoIF
2007
World Championship - Ukraine: 12th middle distance (map)
World Championship - Ukraine: 14th long distance (map)
World Championship - Ukraine: 6th relay (map)
2006
World Championship - Denmark: 15th middle distance (map)
World Championship - Denmark: 18th long distance (map)
World Championship - Denmark: 5th relay (map)
2005
World Championship - Japan: 13th long distance (map)
World Championship - Japan: 14th middle distance (map)
World Championship - Japan: 5th relay (map)
Tiomila: 1st with Domnarvets GoIF (map)
2001
World Championship - Finland: 15th short distance (map)
World Championship - Finland: 24th classic distance
World Championship - Finland: 7th relay (map)
2000
Tiomila: 1st with Domnarvets GoIF (map)
World Cup totally 24th (not participating in all races), best result 9th in final (map)
Swedish Championship: 3rd short distance (map)
1999
World Championship - Scotland: 24th short distance (map)

1998
last year in junior class
Junior World Championship - France: 3rd classic distance (map)
Swedish Junior Cup (Skogssport Cup): 1st (map from the final race)
Swedish Championship: 1st classic distance in junior class (map)
Swedish Championship: 3rd short distance in junior class
World Cup - totally 24th
1997
Czech Championships: 1st classic distance in senior class as 19-years-old (map)
1995
Junior World Championship - Denmark: 1st relay (map)
1994
Czech Championship: 1st in long distance in D18 class as 16-years-old (my first victory in Czech champs)