Photos
Web galleries:  
EYOC Bulgaria June 2018  

Lofoten June 2017
Slovakia June June 2017 
WOC precamp Estonia June 2017
CN Corrèze October 2016
GF-18 stage Font Romeu August 2016
Provence Maj 2016
Backtest Fredriksten April 2016
Chamonix Mont Blanc and also here July 2014
Haldenmesterskapet June 2014
HTNC Halden January 2014
Tenerife December 2013
Madeira November 2013
Jotunheimen August 2013
Lofoten and northern Sweden July 2013
Dolomites June 2013
La Palma December 2012
Norway August 2012
Pyrenees August 2012
Lofsdalen August 2012
Hungary March 2012
Alto Alentejo, Portugal January 2012
Gran Canaria December 2011
French Alps August 2011
Clermont-Ferrand, France with Mora March 2011
Aveyron, France with OK Hällen February 2011
Turkey January 2011
Winter in Borlänge January 2011
France & Switzerland October 2010
Corsica, France September 2010
WOC Trondheim August 2010
WUOC Sprint Borlänge July 2010
EOC Bulgaria May 2010
Training camp in Czech republic April 2010
Tenerife November 2009
IFK Mora in Halden April 2009
Italy with nat. team March 2009
Alto Alentejo, Portugal with Mora January 2009
Italy November 2008
Historical orienteering in Mora August 2008
IFK Mora in Mira, Portugal February 2008
Relay district champs September 2007
WOC 2007 Ukraine August 2007
IFK Mora in Ramundberget & Fjällorientering August 2007
With national team in Mira, Portugal February 2007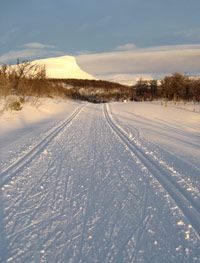 Training camp in Bruksvallarna December 2006
cross-country skiing (26 photos)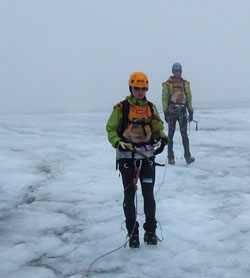 Adventure Racing World Championship in northern Sweden och Norway, end of August 2006
Most of the 77 photos taken by our team during the race.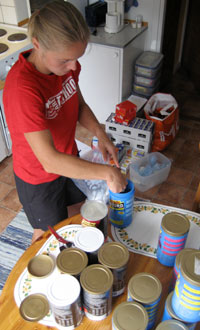 Preparations for ARWC in Borlänge August 2006
24 photos of our team Patrik, Staffan, Erik and me - team Haglöfs.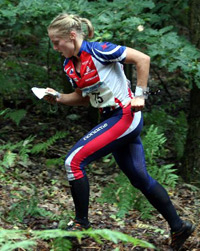 World Orienteering Championship in Sikeborg, Denmark, July 28 - August 5 2006
52 photos of Czech team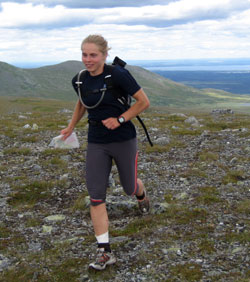 Åre, Storulvån and Bydalen - training camp and Åre Extreme Challenge July 2006
37 photos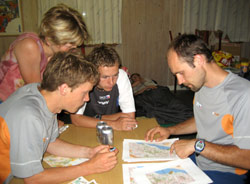 Training camp in Denmark July 2006
31 photos of Czech team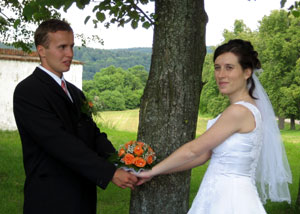 My brother's wedding and stay in Czech republic June 2006
61 photos mostly from the wedding in Brno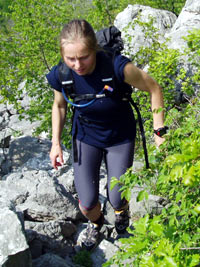 Training camp/holidays in Croatia May 2006
73 photos from Velebit mountains and Plitvice lakes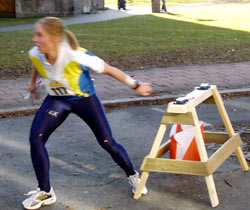 Orienteering races and training camp in southern Sweden (Skåne) with my club - April 2006
24 photos of members in Domnarvtes GoIF

Spring Cup March 2006
9 photos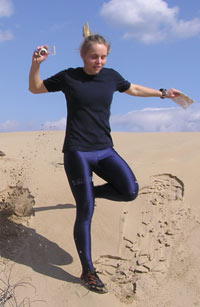 Training camp in Spain, Alicante February 18-26th 2006
With Czech national team (85 photos)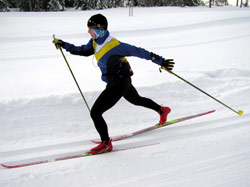 Långberget xc-skiing camp February 11-14th 2006 (49 photos)
3 movie clips (you must have Quick Time player installed):
Eva - skating1 14s - 4MB
Eva - classic 31s - 9MB
Eva - skating2 91s - 27MB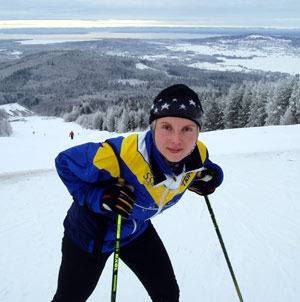 Xc-skiing first week of January 2006
28 photos from Bergebo (in Borlänge), Gyllbergen (20 SW of Borlänge), Sörskog (north of Bjursås), Granberget (near Leksand) and Lugnet (in Falun).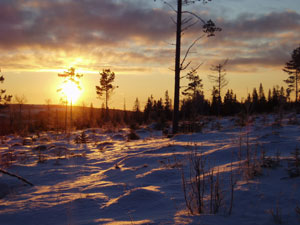 Xc-skiing in Harsa, December 16-18, 2005
10 photos of me, skiing, the skiing-track and the landscape.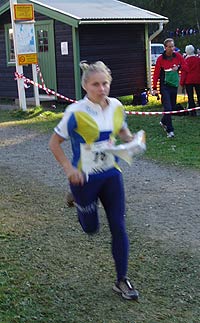 25-manna, Stockholm - Täby, 2005-10-08
34 photos - people from my club Domnarvets GoIF.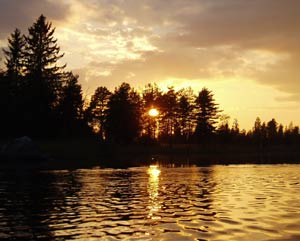 Training in September 2005
Kayak training Toftbyn - Svärdsjö and MTB- training (Finnmarksturen trail).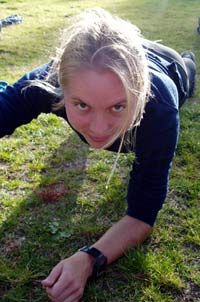 Training camp with the university sports group, Säfsen, 2005-09-19
Photos from strength and flexibility training.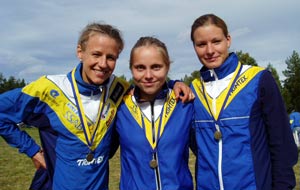 DM (District championships) - relay, Grangärde, 2005-09-05
9 photos of people from my orienteering club - Domnarvets GoIF.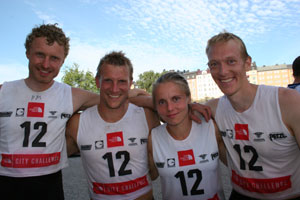 City Challenge, Stockholm, August 19-20, 2005
113 pictures taken by Anna Ottosson during the prologue in the amusement park Gröna Lund on Friday evening and also during the day after (Globe Arena and race center near Karlberg Castle)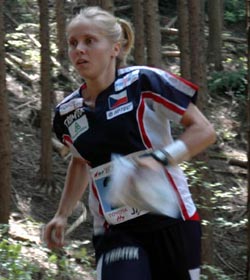 WOC in Japan, August 7-14, 2005
6 web galleries:
Part 1 (first week - training, trips) 2005-08-06
Part 2 (trip, middle qualification) 2005-08-07
Part 3 (middle final) 2005-08-11
Part 4 (long final) 2005-08-12
Part 5 (rest day) 2005-08-13
Part 6 (relay) 2005-08-14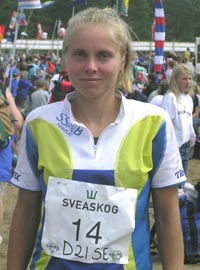 O-ringen, Skillingaryd, July 19-22, 2005
Famous Swedish 5-days-race (for Superelite class only 4 days) in Småland this year. Over 12 000 participants.
5 photos.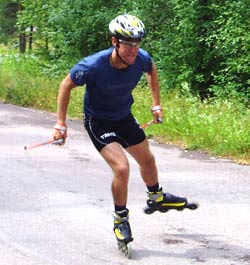 Medväga CR, Borlänge, 2005-07-16
Sprint adventure race in Borlänge with long tradition - running uphill, inlines/roller skis, MTB.
25 photos.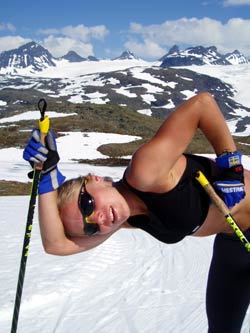 2 Weeks in Swedish and Norwegian mountains, July 2005

First one week in Sälen, Sweden where I participated in 3 orienteering races and then one week in Norway, in Rondane - beautiful mountains in central Norway and Norway´s first national park with peaks over 2000m and in Jotunheimen - the highest mountains in Norway. Here I was skiing on snow in the middle of a summer on 1400m above see level. During the last day of our stay in Norway we climbed up to the highest mountain Galdhöpiggen 2469m.
45 photos.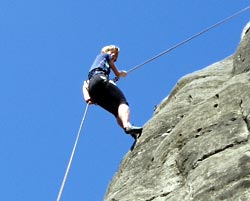 Training camp with Czech national team in Trutnov, Czech republic, May 19-22 2005
Photos from jogging and climbing in national reserve with sandstone rock called Adrspach.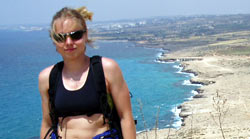 Holidays on Cyprus, April 25 - May 2 2005
Beach, mountains, biking trip, traditional food...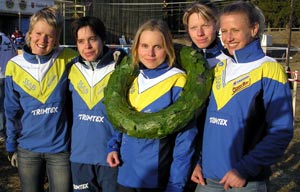 Tiomila in Kungsängen, April 23 2005
Photos showing our victory in the biggest relay in Sweden.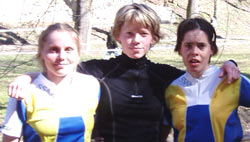 Training camp with Czech national team in orienteering in Doksy, March 31- April 3 2005
Photos mostly from the cross country running competition in Mlada Boleslav.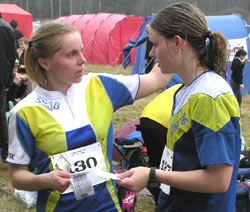 Training camp with Domnarvet in Czech republic, March 21-28 2005
Many photos from our training near Jicin, natural reserve Prachov (sandstone rocks), Prague Easter 3-days in Doksy and Prague.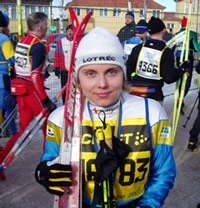 Vasaloppet, Sälen - Mora, March 6 2005
15 photos, mostly from the day before the race when we were testing our skis near the first refreshment control (Smågan)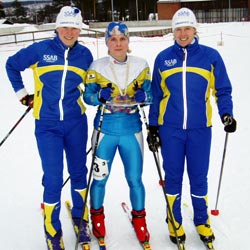 Swedish championship in ski-o in Åsarna, February 18-20 2005
18 photos (mostly people from my club Domnarvets GoIF).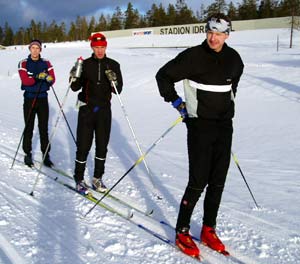 Training camp in Idrefjäll, January 31 - February 2 2005 (cross-country skiing with
"Idrottshögskolan" -Sport University - elite orienteers, triathlets and cyclists studying in Borlänge and Falun)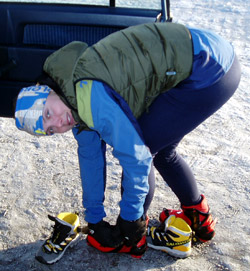 My winter training (skiing in Falun on New Year's Eve 2004 and a MTB-training around Borlänge 2005-01-09).
Photos taken by Patrik.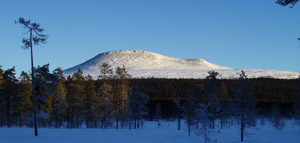 Training camp in Idrefjäll. Middle of December 2004.
Cross-country skiing in the mountains near Norwegian border. Photos taken by me.
Visit/training camp in Czech republic and Slovakia, end of October 2004.
The photos below are divided into 5 groups: Krkonose, Prachov rocks, Beskydy, High Tatras and Prague according to the places which we visited.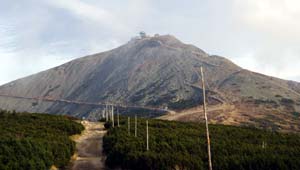 Krkonose (Eagle mountains, Erzgebirge) are the highest mountains in Czech republic situated on the border with Poland, about 120km NE of Prague. The highest top is Snezka 1602m (Snow mountain, on the picture).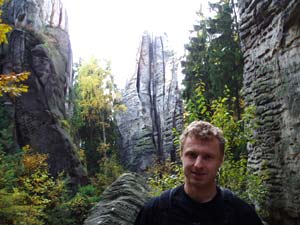 Prachov rocks - a natural reserve (Prachovske skaly) located near town Jicin (90km NE from Prague) covers an area of a "sandstone town". Some of the rocks are almost 40m high and it is a paradise for climbers.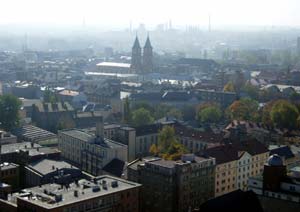 Ostrava is the third largest town in Czech republic (about 350 000 inhabitants) and a place where I lived during the first 18 years of my life. It used to be famous for its heavy industry - mining, steel works, chemical factories but many of them, and especially the mines, have been closed down after 1989.
Beskydy are mountains situated about 40 km south of Ostrava. The highest top is Lysa hora 1323m.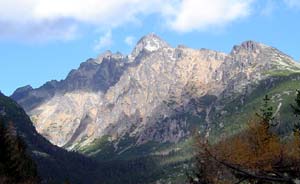 High Tatras (Vysoke Tatry) are my favorite mountains located on Slovakia's northern border with Poland. We were on the top of Rysy 2499m (Tatra's highest mountain which can be reached without a mountain guide), Priecne sedlo 2323m (actually a col which require some climbing secured by chains) and Krivan 2495m (pretty cold, foggy and windy top as you can see on the pictures).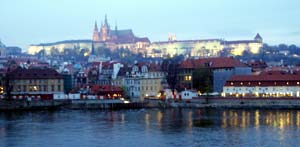 Prague (Praha )- the capital of Czech republic, which is considered to be one of the most beautiful cities in the world.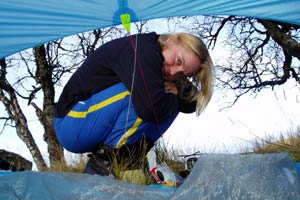 Hiking in the mountains around Grövelsjön (on the Norwegian border), end of September 2004.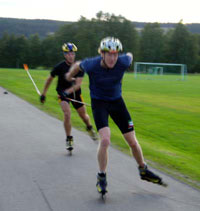 FCR - sprint adventure race in Borlänge, September 8th 2004.
36 pictures taken by me.
DCR - sprint adventure race in Borlänge, August 25th 2004.
20 pictures taken by me.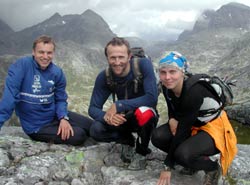 Summer vacation and training camp in Bodø, Norway in July 2004.
16 photos taken by Håvard during one of our trainings/trips to the mountains.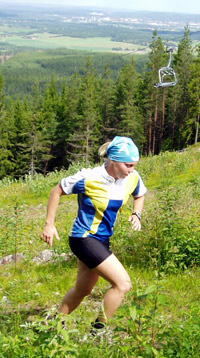 Training in June and July - Åre, Jukola, and Romme Alpine
16 various photos taken by me and my friends.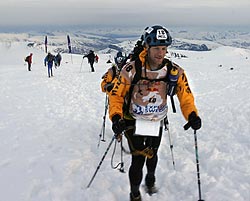 Explore Sweden, Ö-vik & Kebnekaise, June 2nd-7th 2004
Sweden's most important adventure race. I was competing with Team Silva.
The photos of our team are taken by our photographer © Mats Andren foto@wombat.toand are published on his web site.
See the web site of the race www.exploresweden.se (results, pictures, movies..) and the adventure racing portal Sleepmonsters with an extensive coverage of the race (reports and pictures).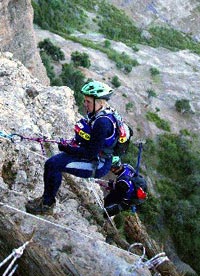 Raid Series in Morocco , May 8-9th 2004
Competing with team Reebok Adventure (Mikael Nordström, Per Henriksson, Daniel Mattsson and assistant Helena Lind).
Photos by © Monica Dalmasso.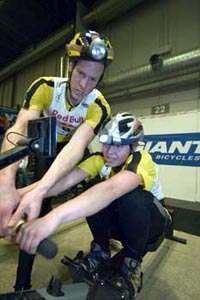 ESIQ - Explore Sweden Indoor Qualifier, April 2nd-4th 2004
Competing with Team Silva (Staffan Källbäck and John Karlsson) in Stockholm International Fairs.
Check the action photos taken by our team photographer © Mats Andren (even more can be found on his site.)
Results, photos, videos on ESIQ's home page. Download the movie clip (4MB, .wmv) and you can see how hard all the racers were).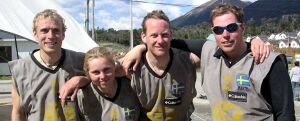 Patagonia Expedition Race, Chile, February 2004
63 photos taken mostly by Per Henriksson and me before, during and after the race in Patagonia.
The organizers surprised and put a great amount of nice photos on their site: go to the picture gallery on the official site of PER and choose: "All tracks" and "02-Reebok Adventure" if you want to see more pictures of our team.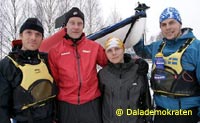 Training camp with the team for Patagonia Expedition Race (Mikael Nordström, Per Henriksson, Per Vestling and I). 31st January 2004 Falun/Borlänge.
The photo here is from the newspapers Dalademokraten taken by © Bons Nisse Andersson (before kayaking) and all the other photos are from indoor training of jumar ascending and absailing taken by us.