Different WOC preparation
Posted 2013-06-20
Less than 3 weeks until WOC - it is time to wake my blog up again.
So far preparation for my 11th WOC has been a bit different compared to previous years. My move to Norway and job in Halden had brought new responsibilities, some workload and divided motivation but at the same time I got new training environment, training mates and supporting people around me and also refreshed hunger for big relays. I have not organized any international event this year, only many training sessions in which I was able to participate myself. My training diary shows more hours of orienteering training than ever before, hopefully without compromising quality of it.
I have dropped the traditional training camp in Sälen and decided to go to Dolomites for an altitude camp instead. I spent 2 weeks training in mountains between 1200 and 2500m, staying in Passo Pordoi 2239m, coming back on Tuesday before Jukola.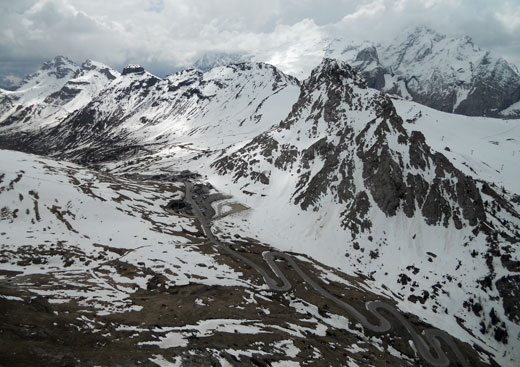 The timing of the camp is not optimal for peaking for WOC (too early), but hope to gain some extra red blood cells was not the only reason for the camp. Mountains, and Dolomites in particular, are great training environment. The difficult part was to avoid training too much/too hard. To optimize the training effect it would be probably better to do most of the sessions in lower altitude in the valley, and on flat terrain, but the possibility to run uphill and explore new trails and mountains every day was too big temptation for me. Most of my training was running from a bottom of some valley at 1300-1600 up to about 2000-2300m (where the snow appeared), and then down again. I did also some longer MTB-cycling on asphalt and forest roads. I can hardly run for more than 2,5hours without starting to feel pain around my left knee or somewhere but biking for 4 hours with a lot of climbing is not a problem. And biking in mountains, with some famous climbs included is a great fun.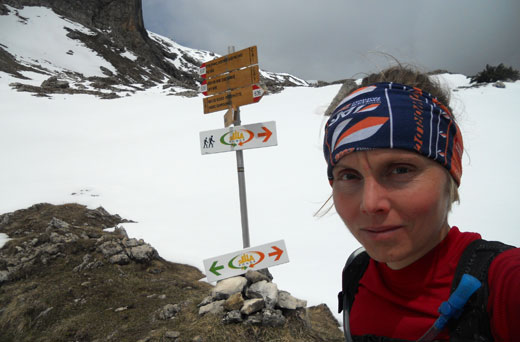 There were some high level cyclists staying at the hotel (Hotel Savoia) and I think both the staff and the other guests were a bit surprised to see me there on a running camp, especially as it was still winter up there when I arrived.
I am fully aware that going for an altitude camp, especially before WOC, is risky. I have some experience with training and staying in altitude but not for so long time and not as a part of a preparation for WOC. I know Swiss team (research study done on Swiss orienteers: Live high-train low for 24 days), Thierry, Olav, Carl, Jarkko and some other orienteers have been using altitude in their WOC preparation. I was curious how my body would react. At Jukola, 4 days after coming back, I was lacking top speed and now I do not feel in any special way. I will do some physiological tests next week. At the end of the stay in Dolomites I had two nights in a row with very bad sleep (fell asleep after 2 a.m.) and I was starting to think that my body had got too much, but after a rest day I was feeling OK again, and went home with a good feeling from the last training.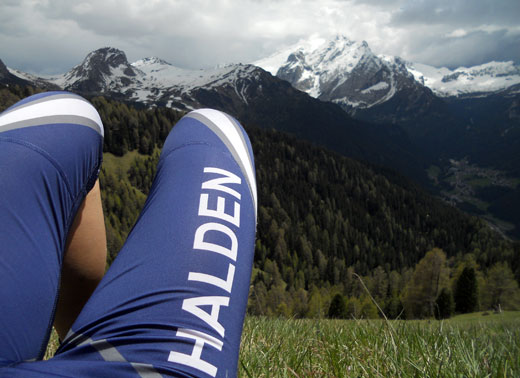 The decision to go to altitude was a bit of "gamble" but I love mountains and the energy and happiness I get from being there hopefully outweigh possible negative effects.
My training diary with description & routes from my runs and rides
Right now, I am in Finland. First Venla/Jukola and second place with coolchicks in Halden SK and now camp with the national team in Vuokatti.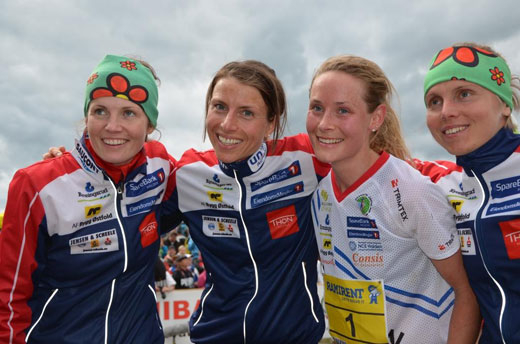 I understand the terrain and mapping style for both long and middle/relay much better than I did before WOC in France but I am not sure if I can say that I am "ready" for WOC. It would be nice to receive some more positive signals from my body in the coming days.
I have uploaded maps to my map archive.